Limited Time Offer!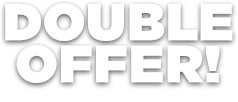 There is a Blade for Every Cut & Every Type of Food
Rock N Chef Knife

Straight edge blade easily prepares all fresh vegetables, even hard vegetables like Butternut Squash or Spaghetti Squash.

It has grantons for quick release and tri-zone cutting so you can mince, dice, and julienne to perfection.

Slicer

The stippled edge cuts without tearing, and you'll get perfect slices every time.

Thick or thin, it's perfect for bread, tomatoes, and everything in between.

Filet Knife

The boning and filet knife is so flexible, it can skin and filet in a heartbeat.

Chop & Scoop

With the thin, flexible blade, chopping and garnishing is fast and easy. The brilliant design of the Chop & Scoop allows you to chop your finest herbs and garnishes and then scoop them up to add to your cooking skillet, salad or favorite recipe.
Order Miracle Blade® World Class Now!
Miracle Blade™ World Class
Truly Defines Cutting Performance
Ergonomic Design
To Slice, Chop & Dice
Like a Pro
Incredible Sharpness
Stays Razor-Sharp for a Lifetime
GUARANTEED!
Unsurpassed Quality
Made with the Highest Standards
of German Stainless Steel

IN STOCK & READY TO SHIP
OFFER DETAILS:
Each Miracle Blade World Class Knive Set includes two world famous Miracle Blade Slicers, our exceptional new Chef Knife, a Carving Knife, four quality Steak Knives and amazing others for a total of 13 World Class knives, all for just $39.95 plus $14.95 shipping and processing. PLUS, as a special offer, we will give you a Free 13-piece knife set for just an additional $14.95 S&P. Also, you have a lifetime warranty, plus 30-day no-risk money back guarantee!
Sales Tax will be added to all orders shipping in CA. Shipping within the contiguous U.S only. Please allow 2-3 weeks for delivery.